I'm standing still, alone on the black top of an empty street. A single lamp overhead casts a sepia tone through the dense fog settling in around me. My eyes look slowly from side to side as I try to make sense of the quiet, peaceful calm I feel despite the horrific awareness that my child has died. The surreal feelings remain as I roll over and spoon his little body next to me in bed, relieved that it was only a dream. And it occurs to me for the first time that perhaps I'm a hospice social worker to prepare myself for this potential nightmare. Multiple times a week my patients tearfully share with me about the child who proceeded them in death. It's more common than I ever knew.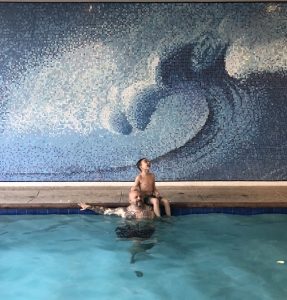 I've been laying low since we got the results of my son's last EEG this past February. I was in the throes of an epic IEP battle when they finally came in, and the combination of badness was just too much. Despite 2 solid years of no visible seizures, his EEG was NOT clean. While no seizure activity was captured, "rare epileptiform discharges" were found at night - when he is at risk of SUDEP. The neurology nurse e-mailed the eptologist's report to me only after I specifically requested the results that my unprompted pediatrician was kind enough to let me know were in. "E-mail us back if you have any questions," was her only note. Our neurologist never bothered to call, the obvious implication being that weaning his medication is off the table and that he doesn't have anything else to offer - not even courtesy.
I am both completely devastated and relieved at the same time. I was too afraid to wean anyway and had pretty much decided not to, regardless of what the results were. But Doose Syndrome reportedly has a good chance of spontaneous remission. How could I not be hopeful? I wondered if Epilepsy read my last post and did this just to be the dick that it is.
F*** you Epilepsy. And F*** YOU to everyone who has made the past 5 years extra hard. You know who you are.
- If I had taken the neurologist's offer, my son would be on multiple pharmaceuticals that have a 95% chance of NOT stopping his daily seizures. He would still be in a helmet, suffering multiple negative side effects, still seizing. Still waiting for Epidiolex.
- If I had taken the behavioral health department's offer, my son would still be a sad, angry child. Raging, demanding and tantruming all day, every day, because he doesn't have the autism diagnosis required to receive the ABA therapy his neuropsychologist recommended.
- If I had taken the Regional Center's offer, he wouldn't even be their client.
- If I had taken the school's offer, he would still be grossly underserved while treading water academically at a kindergarten level, even though he is starting 3rd grade in the fall. And a brilliant boy.
It is mind-blowing and heart-breaking that almost every single professional I initially trusted with my sick child not only did NOT help, but made his condition worse and my life harder.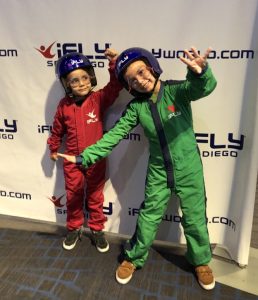 DON'T TAKE THEIR OFFERS. Your child deserves so much more, so much better than the bottom of the barrel that has become our culture's pathetic baseline.
Be THAT MOM. Dig deep. Aim high. Fight hard. Don't be intimidated by their fancy degrees or limit yourself to their discouraging research. You don't have to be a scientist to heal your child - you are more. You are a mother. Be open. Believe in miracles. Trust your own intuition, observations and experience. It doesn't need to be captured in a bell curve to work. If our kids fit into that curve, we wouldn't be here to begin with.
When it comes to special needs parenting, those in authority do not necessarily hold the wisdom that counts - YOU do, other PARENTS do. Lean on and learn from each other. Listen and share what you know to work because you have seen it with your own eyes. Trust that every time you pull out your sword, you will grow stronger and become more formidable, less afraid. Your child will grow and become empowered with you, because of YOU.
Because I didn't take their half-assed offers, my son's seizures are well controlled by a high CBD oil produced and championed by other intelligent and tenacious parents. He gets 6 hours of in-home ABA therapy a week and is learning to CTFD. I have Regional Center support, including a dear respite worker that this mama desperately needed, and access to Medi-Cal and IHSS to supplement astronomical medical and caregiving costs. I have a passionate tutor who believes in my son and quickly proved the school so wrong that they eventually had to dramatically increase his services. I now have the child I knew was in there all along, who just needed the right kind of support to emerge.
I am tired and battle worn, but MY KID IS HAPPIER and so am I because I refused their offers - which is critical when you don't know how many more days you'll get to have.
* * *
I love every single one of you who has held and helped us. You have made me stronger, my son healthier and our life easier. I also love you a lot Dr. Rossignol, for being one of the few professionals who has listened to me, empowered me, and actually helped my son without me having to get bat sh** crazy on your a**. Thank you, thank you for offering me Grace.