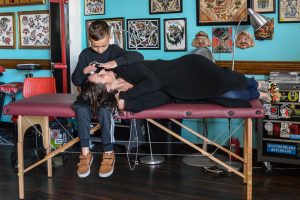 "Good luck," were his parting words. "This will be the rest of your life," said the neurologist who performed our second opinion, offering the grim diagnosis of Doose Syndrome. I had no reason not to believe him. I'd already googled the hell out of "drop attacks" and knew.
"But what about this video?" I naively countered, hoping he might watch it with me and get excited too. But he firmly shook his head, "No."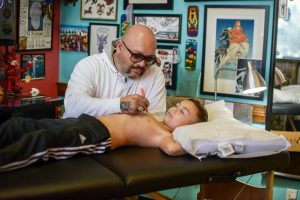 Before Dr. Sanjay Gupta's CNN special "Weed," a video sharing the miraculous stories of Charlotte Figi and Zaki Jackson circulated. Charlotte, with Dravet Syndrome, became the name and face of the Stanley Brother's high CBD product "Charlotte's Web." But Zaki, also diagnosed with Doose Syndrome, became our North Star when he went (in his mother's words) "from hospice to health." In his amazing story lay both our greatest fear and only hope.
Against all medical advice, in 2013 we rolled the dice and put our 3 year old son on cannabis. He had already failed that significant 2nd medication and my fears of failing 5, 10, 15 more were much greater than trying cannabis. My only fear became "What if cannabis doesn't work either?" And the stress of it all gave me shingles that in turn gave everyone else chicken pox.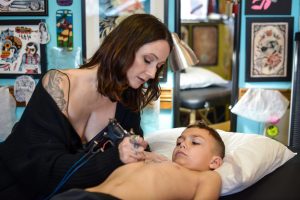 As luck would have it, high CBD did work for my son. To our complete surprise, he became seizure free within just 8 weeks. The surprises continued when he had a normal EEG just 4 months later. And another normal EEG a year later. He's only had a handful of breakthrough seizures, with the last one being 2 years ago.
This past Sunday was Robby's 4 year anniversary of damn good seizure control that no one expected. And since he hasn't had a breakthrough seizure in the past 2 years, as luck would have it, we've officially hit that magic milestone. If we can get one more clear EEG, we'll get the go-ahead to wean his pharmaceutical. We are profoundly humble and grateful. I just thought I would be more excited to be here . . . I'm well aware that I could jinx it and am paralyzed by the decision.
It's hard to talk about and I'm not quite sure what else to say. My feelings run deep and big, and sometimes it can be hard for me to hold it all. I'm stammering as I try to write this down . . . because I want this for all of you and to provide more than hope and yet I don't know why we got lucky . . . It's been hard for me to own our precarious yet continued success, knowing it's not guaranteed and that other families we love still suffer. So while it definitely felt important to mark and share this day, it also didn't feel natural to celebrate either.
When everything, all of it, "can just be too much," (and it often is if you're me) Elizabeth always reminds me to create. "Make art." So that's what we did. With the help of our photographer friend Jen Schwenk, we captured a precious day-in-the-life of the Benavides family at our second home, Flying Panther Tattoo. Because I don't know how many I'll get to have and I'm so grateful for each and every one.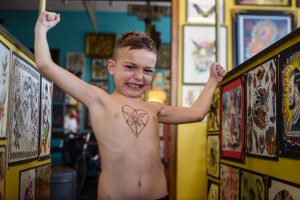 PRAISE BE TO PEOPLE AND PLANTS WHO CARE. I am forever grateful to every person who has held my hand, wiped my tears and supported our journey. Especially the Stanley and Mirzabegian families, my big sis Elizabeth, my husband Rob, and every family in our local support group. I LOVE YOU. Not being alone has made all the difference.
#inthistogether #cannabisISmedicine #supportpediatriccannabis #PSwesavedthehealthcaresystemhundredsofthousandsofdollars