When Tracy Ryan and I finally connected she was between trips, having just returned to Los Angeles from the Women Grow Leadership Summit in Denver and heading off to Florida for her 3 year old daughter Sophie's Make-A-Wish trip. I felt awkward yet honored to be squeezed between these two significant events. However, she didn't make me feel like an inconvenience. Tracy was warm and generous, and I could have talked to her for hours.
Speaking with her has felt especially important recently because more and more people are reaching out to me for information about treating cancers with cannabis. While our group is open to families treating every diagnosis, I'm not getting educated about cancer because no one is treating it. But I do know that there are benefits because I have been familiar with Tracy and Sophie Ryan for years. I met her at the Realm of Caring, CA fundraiser in 2014 and get daily updates about their journey on my Facebook feed. Sophie and my son were both in the first group of California kids to have access to the high CBD oil Charlotte's Web. While we were having success stopping seizures, Tracy was successfully shrinking Sophie's optic pathway glioma brain tumor.
Motivated by all the ways cannabis has improved Sophie's condition, Tracy has gone on to do absolutely amazing things for pediatric cannabis. Her organization Cannakids has become one of my go-to referrals for cancer requests. And while my original intention was to learn more about how cannabis actually treats cancer, the longer we spoke it became unclear where this interview was going. With chills, I was inspired by so many pieces of her story.
In her role as mother/healer, cannabis has provided Tracy with more gentle and effective treatment options that both comfort Sophie's painful side effects from chemotherapy, as well as kill the actual cancer cells. You can learn the specifics of their heroic journey here.
Becoming an advocate for medical marijuana is a natural evolution for many mothers and I'm grateful Tracy answered the call. She is one of the few and loudest voices actively advocating for the research and use of cannabis as an effective cancer treatment option. Because of this, she caught the attention of supporters Abby Epstein and Ricki Lake who featured Sophie's story in their upcoming documentary Weed The People. With their encouragement and support, Tracy went next level and created Cannakids, an organization offering a complete line of high-quality cannabis products. Her impressive work also caught the attention of Dr. Dedi Meiri at the Technion Institute in Israel, where the medical benefits of cannabis have been researched for years. Especially because neither of our "supportive" doctors have ever asked about what I am doing, I cheered inside to learn that Dr. Meiri rightfully found value in the wisdom she holds and sought out her consultation.
There was a lot of internal cheering going on the whole time we spoke, I am so inspired by her strength in vulnerability. For example, check out what she and her team over at Cannakids have created to support us:
1.) A product line of high quality cannabis concentrates and oils. They have teamed up with Jeff Raber to make sure their concentrates and tinctures are of the highest quality. They also consult with Dr. Boni Goldstein for information related to product design and strain selection. Lab results are available from cannabis analysis industry leaders Steep Hill.
2.) A product line specially designed for cancer treatment. While Tracy is clear that they support a variety of pediatric and adult ailments outside of cancer, Cannakids shines when it comes to treating cancers. They carry high THC concentrates, as well as high CBD oils. They consult with Dr. Goldstein and collect patient data related to which cannabis strains and ratios appear to work for which cancers in which amounts. This is important, I learned, because early antidotal reports suggest the usefulness of following different treatment protocols customized for different cancers. "There is a lot more to treating cancer with cannabis than taking 60 grams in 90 days," stated Tracy.
3.) Treatment planning support. Other parents are always going to be your most important resource. To facilitate networking and support, clients have access to their online Facebook community, where pioneering parents are sharing what they are learning at home in real-time. Cannakids also offers consultations with a team of oncology nurses for dosing and treatment planning. For families needing additional medical support, this offering is amazing. While consultations are free for families using their product line, they are also available to everyone for a sliding-scale fee.
4.) An online educational center. Visit Cannakid's sister site, Saving Sophie, for a research and resource library providing information on a variety of alternative treatment options, including cannabis. Their new YouTube Channel also provides a growing number of instructional videos.
"We are doing it as good as anyone can do it and I take a lot of pride in that," Tracy shared as she expressed gratitude for her dedicated, wonderful staff. In fact, the common threads I find weaving together the cannabis industry in general, but especially our tight-knit pediatric cannabis community, are wonderful people.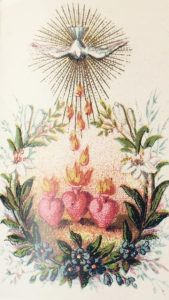 This is where I personally connected the most with Tracy. We spoke at length about the layers of comfort and healing we have found within our caring new community. For every weak friendship that has fallen away, deep and powerful relationships have developed with inspiring people. With a matter-of-fact vulnerability she opened up, "I've lost so many friends. It's tough and lonely." I'm ashamed to admit I hadn't necessarily expected to hear her share that experience because of, well, all of the above. She's Tracy Ryan. But of course treating her toddler's life threatening cancer has been a painful and lonely path. How could it not be? It's not uncommon to find her on the Cannakid's Facebook page seeking support, as much as offering it. I so appreciated her authentic willingness to share her tender mother pain with me. Because our wounds are deep and real and need to be acknowledged to heal. It helps me a lot to be reminded that actually neither one of us is alone. We are all in this together.
I asked her how she takes care of herself as she holds both her deep concern/fears for Sophie and the high excitement/energy around Cannakids. She immediately brought everything back to her daughter. Without hesitation she lovingly answered, "I find the most solace and peace in my daughter's arms. She is where I go to find my harmony and balance." I sighed and subtly winced. My feral boys leave me harried more than anything. I humbly appreciated her true reminder that "You don't get loved by another person like the way your child loves you." Because you don't.
Motherhood is sacred.
** Click here for an overview on the theory behind how cannabis kills cancer. To learn more about treating cancer with cannabis, visit the research libraries at Saving Sophie and The Realm Of Caring.